Modern Languages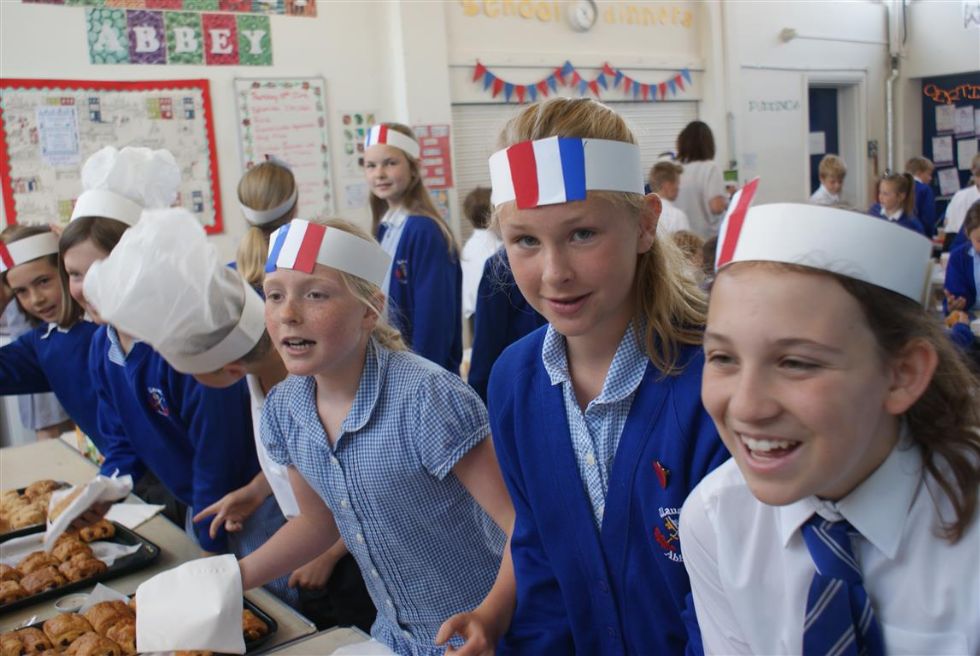 French in School
French is taught to all year groups in discrete half hourly slots by a specialist French teacher, ensuring continuity and progression as the children move up through the school. It is our aim to foster an interest in language learning by introducing children to French in a way that is enjoyable and accessible to all pupils; stimulating and encouraging children's curiosity about language and creativity in experimenting with it.
Pupils use role play, drama, language games and music to further their use of the four skills of listening, speaking, reading and writing. The emphasis in lessons is on fun learning and the ability for children to express themselves is very important. Wherever possible, the content of lessons is cross-curricular and there is a large focus on phonics, grammar and how the acquisition of a modern language can help further the understanding of our own language.
In addition to lessons, languages are important outside the classroom too:
Each year the children enjoy organising and running a French style café which allows them to practise speaking in French with real purpose.
The children also have the opportunity to watch a French theatre company perform in school which enables them to listen to native French speakers and help further their understanding of the spoken language.
Pupils have the option of attending a lunchtime German club to experience another modern language.
Children who speak a second language are encouraged to independently run their own language clubs.
At Waverley, we focus not only on the language, but also want to help the children develop their awareness of cultural similarities and differences and lay the foundation for future language study.