Foreign Languages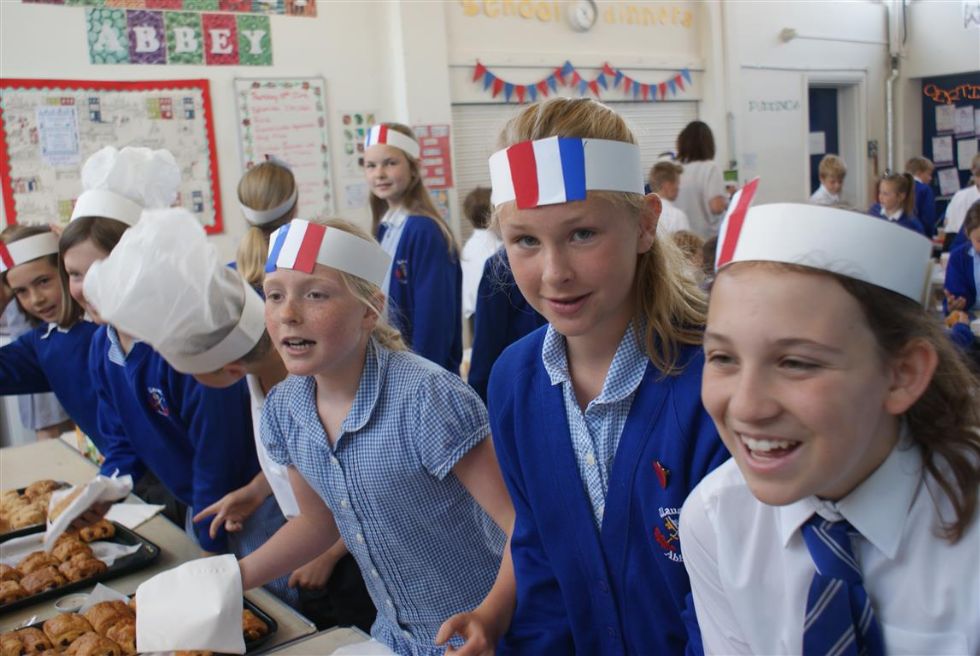 French in School
All things are possible for one who believes – Mark 9:23
At Waverley Abbey we encourage children to embrace other languages and cultures in preparation for their future roles in our international community. All children are encouraged to creatively experiment with a foreign language, aspire to deepen their curiosity regarding its complexities and challenge themselves to develop their linguistic confidence and understanding.
It is our aim to provide all pupils with the skills and self-belief to ensure a solid foundation for future language study.
French is taught to all children in hourly slots every two weeks by a specialist French teacher, ensuring continuity and progression as the children move up through the school. The emphasis in lessons is on making language learning fun and accessible whilst ensuring children are equipped with the appropriate skills to develop their use of the four skills of listening, speaking, reading and writing. Pupils have fun using role play, drama, language games and music to further develop their knowledge, confidence and understanding.
In addition to lessons, languages are important outside the classroom too:
Each year the children enjoy organising and running a French style café which allows them to practise speaking in French with real purpose.
The children also have the opportunity to watch a French theatre company perform in school which enables them to listen to native French speakers and help further their understanding of the spoken language.