Head of School's Welcome
Welcome to Waverley Abbey Church of England Junior School
We are very proud of our school and hope that by visiting our website you will gain an overview of our educational ethos and beliefs. All members of our school are committed to providing the very best education possible for all our pupils.
We believe that children learn best when they feel valued. We aim to develop the strengths and qualities which make us all unique and special. We encourage respect, love and care towards one another.
We work hard to prepare our pupils to successfully tackle the challenges of the future. We offer a wide curriculum and range of learning opportunities both within and without the classroom.
We aim to teach children to love challenges, be intrigued by mistakes and keep on learning using a positive growth mindset.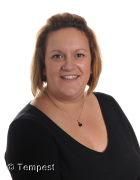 Rebecca Marshall
Head of School
We welcome children of all faiths at our school; the fundamental Christian beliefs and values of tolerance and love for another runs through all that we do.
Do contact the school office to arrange a visit. We look forward to meeting you and welcoming you into our school community.