English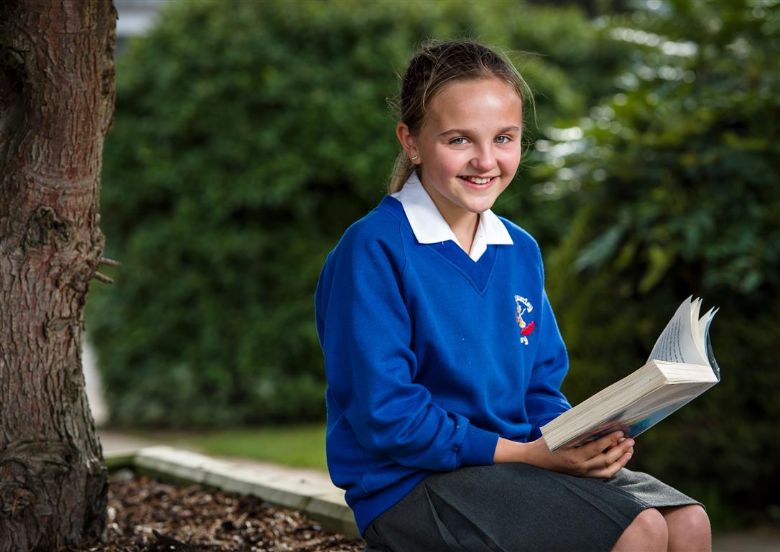 All things are possible for one who believes – Mark 9:23
English Vision Statement
At Waverley Abbey we recognise the central importance of English as a medium for thought, learning and expression across the curriculum and also as a subject in its own right. We believe that children need to develop their use of language in order to learn and to play a full and active role as individuals within society. We see the need to acquire and develop language skills as a major part of the school curriculum. We believe that, through English lessons, children can develop a positive growth mind-set as they begin to relish challenges and are guided to self-reflect. English is therefore given a high priority in the school and is taught daily in every class.
Curriculum Intent:
We aim to ensure that our children develop a love of language through a range of high-quality texts. We see the need to acquire and develop language skills as a major part of the school curriculum. We want our children to be able to write for a range of purposes and audiences and take ownership of their writing. Careful links are made across the curriculum to ensure that writing is meaningful and skills are transferrable. We aim to make reading and writing an enjoyable experience which develops our pupils into thoughtful, creative and confident writers.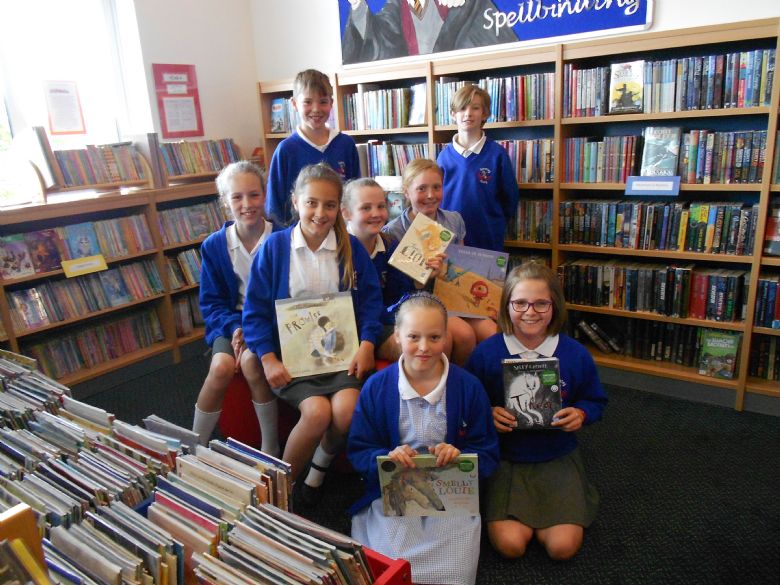 At Waverley Abbey Junior School we believe that English is:
What children "do" with language whenever they speak, listen, read or write
About grasping the code, learning to recognise and use the structures and patterns of spoken and written English, with increasing confidence and competence.
About each child's increasing awareness of what language is and how it works;
Most importantly, about each child's growing ability to construct and convey meaning in speech and writing & to read with fluency & understanding.
We make great efforts to recognise the essential link between Speaking and Listening, Reading and Writing in order to fully develop children's literacy skills. We aim to ensure that all lessons are creatively led and that children have the opportunities to develop enthusiasm for texts. This enthusiasm is demonstrated in drama sessions, extended pieces of writing, performances and an obvious enjoyment in their work.
English is a multi-dimensional subject and at Waverley Abbey Junior School we provide a curriculum that successfully encompasses each individual's needs.
We recognise that reading is a fundamental life skill. Children are positively encouraged to read on a daily basis in a variety of contexts. We wish every child to develop a love of reading and the ability to discuss and evaluate their understanding. Through questioning we encourage high-order thinking, using Blooms Taxonomy as a model.
Our Reading curriculum includes:
Whole class guided reading (children given the opportunity to read aloud, in groups or independently)
Home / school reading with children selecting their own choice of texts
Class story time
Monster phonics for children who are at the early stages of reading
Colour book bands for children to build confidence and fluency (depending upon ability)
Weekly visits to our school library
Reading challenges offered
Our library is a very popular place within the school. There is great emphasis on the importance of reading for pleasure, as well as for study, and the wide variety of books available to the children reflect this. We ensure that there is a good selection for every interest and ability by holding hugely popular book fairs during the year, celebrating World Book Day. We also update our library stock to include new titles and authors. Pupils are taught library skills, such as how to use the Dewey Decimal Number system to find non-fiction books and how to search for fiction, most of which is listed in alphabetical order by author surname. We also colour code different genres.
The computerised library management system allows the children to take greater responsibility for their books - they can issue and return their own books. We have designated Year 6 librarians, who work at lunchtime periods to help run the library and support children with finding new books. They apply for this role in the Autumn term and are given some training to support them throughout the year.
At Waverley Abbey School, we hope to stimulate the children's curiosity about the world about us and satisfy their enquiring minds by ensuring that our library is a bright and inviting place for them to come and discover the joy of reading.
Reading and high quality texts are a core part of our English lessons. Most of our writing tasks in school begin with whole class shared books. At Waverley Abbey, children are taught on a three-week cycle of imitate, innovate and invent. Children complete an extended piece of writing at the end of each taught unit. Children consider the audience and purpose of their writing through discussion of a text/genre's main features. This then enables them to create or share write their own success criteria. They are then required to edit their own work. The children are expected in all year groups to take responsibility for their own editing and this includes finding and correcting their own punctuation and spelling; using a thesaurus to improve vocabulary and word choices; and on many occasions – publishing a finished piece of work with presentation and handwriting skills as a focus.
Please see the following website for reading recommendations - https://www.thereaderteacher.com/
We follow the objectives as set out in the National Curriculum for all aspects of English. Part of this is a large emphasis on grammatical knowledge and application. Grammar is taught weekly in classes and it is expected that this will be included in the children's own writing.
Spelling is taught during the week in lessons and children are given tasks to encourage and enable them to commit these spellings to their long-term-memory.
All children are expected to write using a joined –up handwriting style. This must be legible and from Year 4 onwards it is expected that the children will be writing in ink pen. Handwriting is taught and practised in all year groups.