Eco School
All things are possible for one who believes – Mark 9:23
ECO Vision
During their time at school, a Waverley Abbey student will develop awareness of global environmental issues, and of how they can play their part in protecting our planet. They should leave us with the knowledge and passion required to make Eco-friendly choices and develop positive life-long habits.
"It's surely our responsibility to do everything within our power to create a planet that provides a home, not just for us, but for all life on earth."
– David Attenborough
At Waverley Abbey, we work hard to promote ECO values and are proud to be involved in various ECO schemes. The children love taking part in 'green' activities and appreciate how lucky we are that our school is set in such lovely surroundings. We feel it is important that the children establish a sound knowledge and pro-active attitude when it comes to environmental issues and how to 'do our bit'.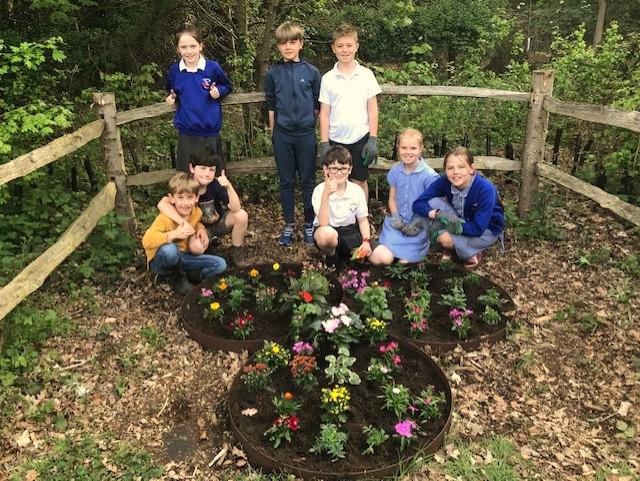 The Eco Team consists of a group of representatives from different year groups. They hold meetings to talk about environmental issues which affect the school, local and global community and to plan activities for the whole school to take part in.
Most recently, the Eco Team have discussed the ways in which we can all reduce the amount of single-use plastic we use. The children have spoken in assemblies, made posters and surveyed their fellow pupils in order to see where the changes need to be made. As part of our ongoing effort to reduce plastic waste as a school, we are part of the 'Terracycle' scheme, through which we are able to collect and recycle crisp packets, rather than sending them to landfill. In May 2019, the school took part in 'Plastic-Free Day', where every child who brought a packed lunch to school did so without including single-use plastic – this inspired many to make small tweaks to their lunches, which then became permanent changes.
ECO Club meets after school each week to learn about the environment and how to care for and protect it. The children learn about the environmental threats affecting the planet and how they can play a part in helping to resolve them. As well as this, ECO club tend to the garden and Wildlife Area, growing flowers and vegetables - they have also created bird-feeders and bug hotels.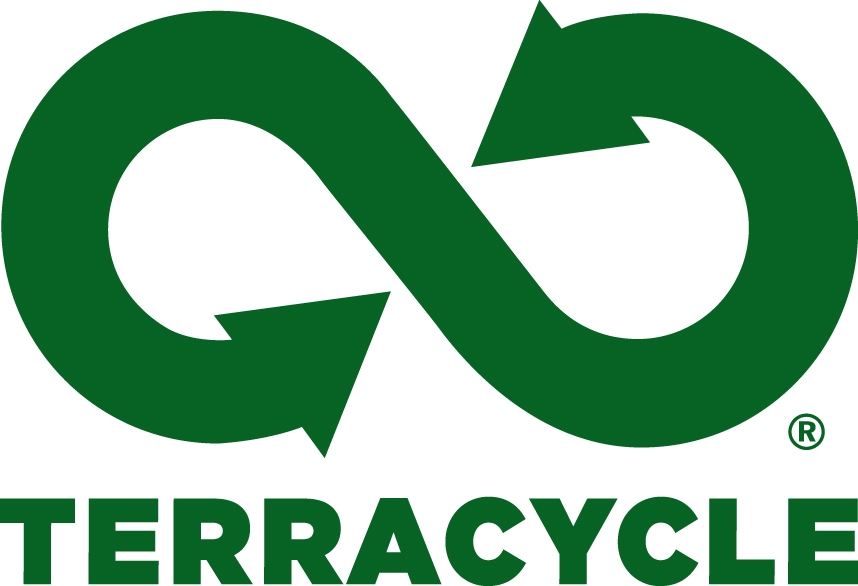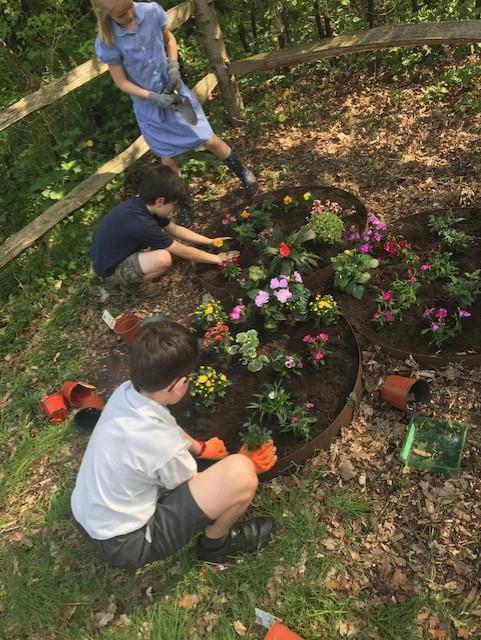 'Bio' means 'life' and 'Blitz' means 'to do something quickly and intensively'. Together they make 'BioBlitz', a collaborative race against the clock to discover as many species of plants, animals and fungi as possible, within a set location, over a defined time period.'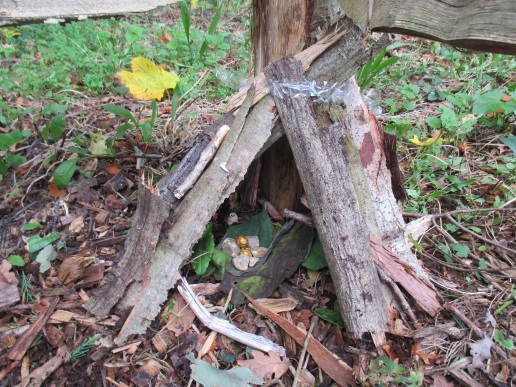 The use of the Wildlife Area is greatly encouraged for outdoor learning in all year groups, and has been used for a range of activities such as 'mini-beast' hunting, story-telling, scientific observations and investigations into the local Flora and Fauna. We are now working to make Outdoor Learning a more significant part of our Curriculum.