Computing & Information Technology
Waverley Abbey recognises the critical role of Information Technology in the modern world and the importance of equipping our pupils with the skills they need to embrace these new opportunities.
As well as a fully air-conditioned computing room equipped with a full class set of 32 computers, the school has tablets and classroom computers, and a range of other digital devices such as cameras and microphones all available for our pupils to use. All devices in the school are connected to the school network with Wi-Fi available across the school.
The school's secure virtual learning environment, 'The Street', enables our children to continue their learning wherever they can access the internet, as well as being a vehicle for teachers to provide curriculum support. As well as 'The Street' the school uses learning platforms such as: Purple Mash, MyMaths and Times Tables Rock Star for home learning and opportunities for interactive and independent learning.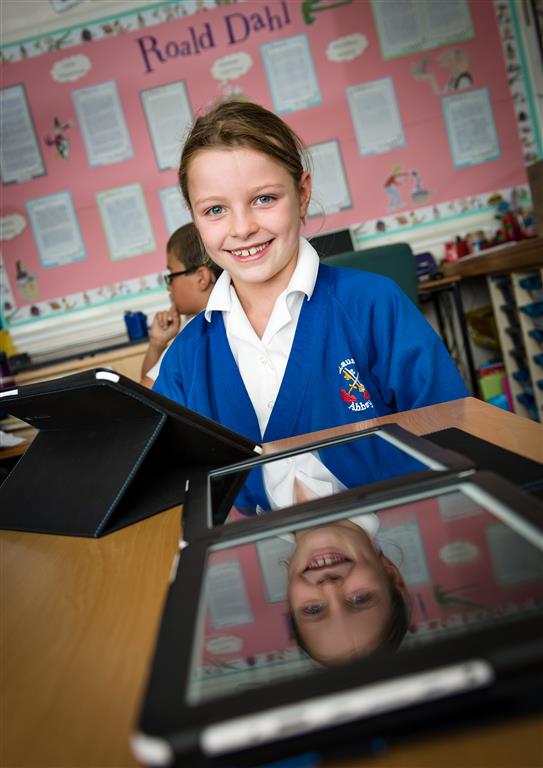 The National Curriculum has three aspects:
Digital Literacy
The basic skills needed to access the technology, including e-safety.
Information Technology
Using technology for specific purposes across the curriculum.
Computer Science
Understanding of logic, algorithms and basic programming skills.
Waverley Abbey has been teaching programming in Years 4, 5 and 6 for over a decade and digital videos, animation and data handling are fully embedded in our computing curriculum. At the beginning of every year each year group has a specific teaching unit which covers aspects of e-safety appropriate to their age and experience.
The use of Information Technology is integral to the running of the school, both as teaching and management tools. The school has a Network Manager and IT technician who support the IT infrastructure and work with the computing coordinator in the development of the curriculum.
New technologies and software are constantly reviewed and, where teaching and learning benefits are clearly demonstrated, embraced. Teaching staff are enthusiastic about their use of IT, their confidence and competence is crucial; internal and external training is provided regularly and staff model and share good practice on a day-to-day basis at the front of the class, demonstrating to the pupils how to resolve those inevitable glitches.