Collective worship extract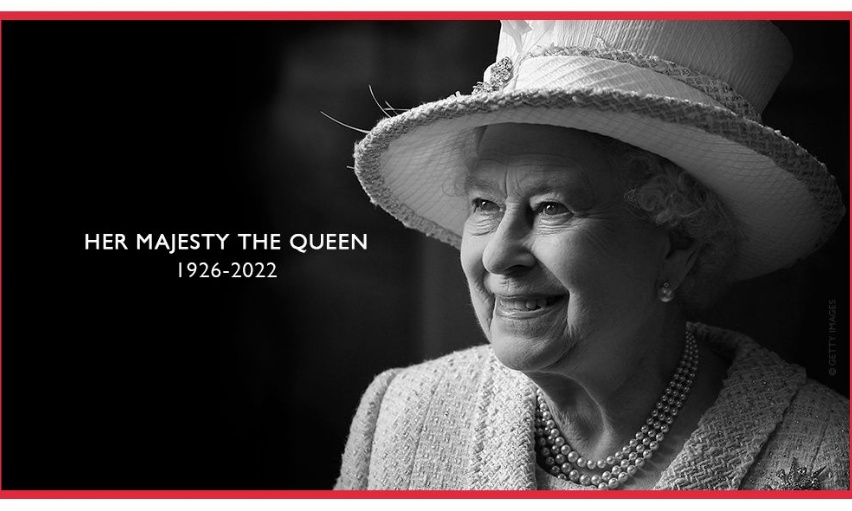 An extract from our collective worship – shared with the school community on Friday 9th September
A good and Faithful servant – the death of Queen Elizabeth II
This may well be a difficult time for us all, as we mourn the loss of our Queen, Elizabeth II, who died yesterday. Not just for our 10 days of mourning, but for many weeks to come, our news is going be full of stories of her life, her faithful service to the nation that she loved so much, and her loving commitment to her family, who will miss her even more than we will.
There will be events across the country and the commonwealth. We will hear church bells ringing, gun salutes in major cities, but we need to remember that as well as being our Queen, she was a mother, grandmother, and great-grandmother too.
The Queen has been a part of our lives for so many years: for you, your parents, your grandparents, and your great-grandparents. She was crowned Queen Elizabeth II on June 5th 1952 but was familiar to the nation as Princess Elizabeth since her birth on April 21st 1926.
The Queen visited many places and met many people. Some older members of your family may have seen the Queen when she visited places near where they live. People all over the country and the Commonwealth will be retelling stories; thinking about the time when they might have seen the queen and what it meant to them.
As a Christian, the Queen often talked about Jesus during her Christmas messages, and about how important it was that she tried to live her life serving others, just as Jesus did. Just before she was crowned Queen, she spoke these words: "I want to ask you all, whatever your religion may be, to pray for me… Pray that God may give me wisdom and strength to carry out the solemn promises I shall be making, and that I may faithfully serve him and you all the days of my life."
Gracious God,
We give thanks for the life of your servant Queen Elizabeth, for her faith and her dedication to duty.
We bring you our thanks and our sadness at this time and ask that you would be present with us by your Spirit.
Bring your comfort to the Royal family in their sadness too.
Lord, Bless our nation as we mourn her death and may her example continue to inspire us; through Jesus Christ our Lord.
Amen.